Reduces Stress and Anxiety Hemp calming soft chews for dogs support relaxation and emotional balance in dogs experiencing temporary periods of high anxiety or stress, such as car travel or thunderstorms.

Regular price

Sale price

$39.99

Unit price

per

Sale

Sold out
Vet Formulated

Free Shipping

MFD in USA
Our broad-spectrum proprietary hemp blend is THC free. Our Hemp supplements for dogs support relaxation and balanced behavior without changing your pet's personality or energy levels. Helps reduce stress and tension during situations like thunderstorms, travel, grooming and vet appointments. Grown without GMO, pesticides or solvents. N
on-habit forming and safe. It can be taken daily, has NO psychoactive properties, and will not harm your furry friend.
View full details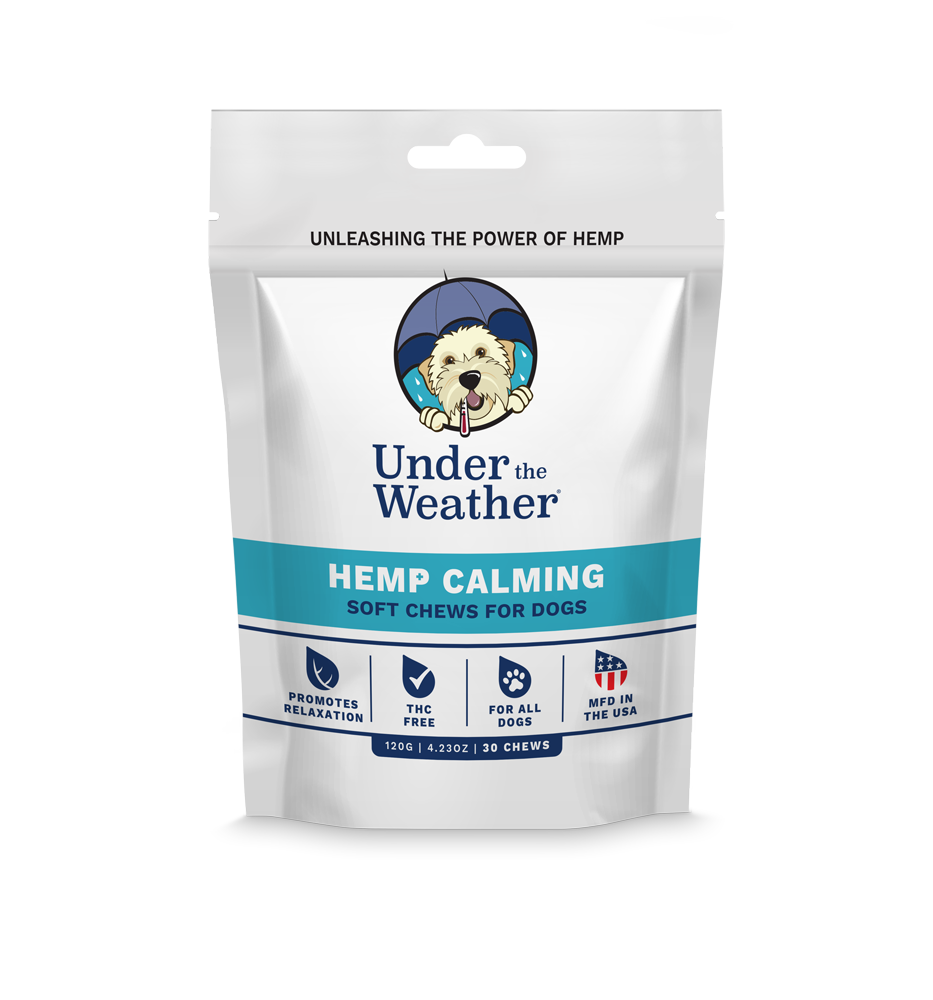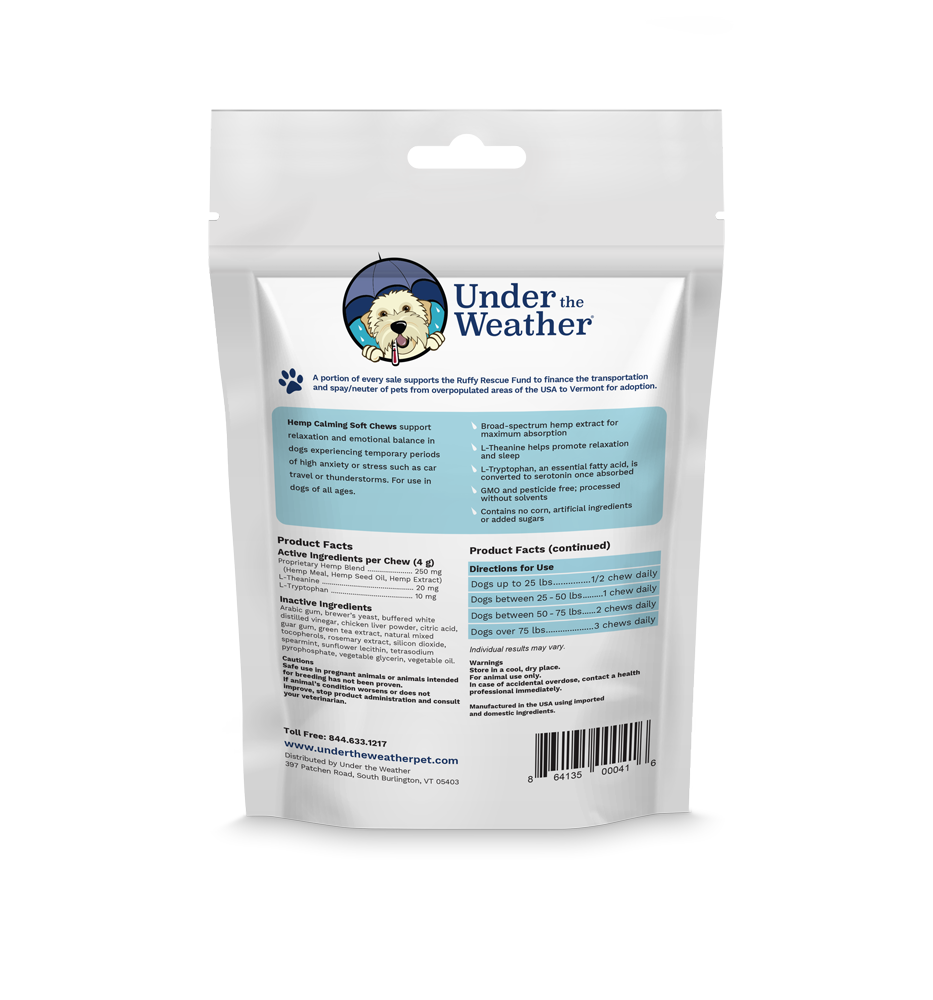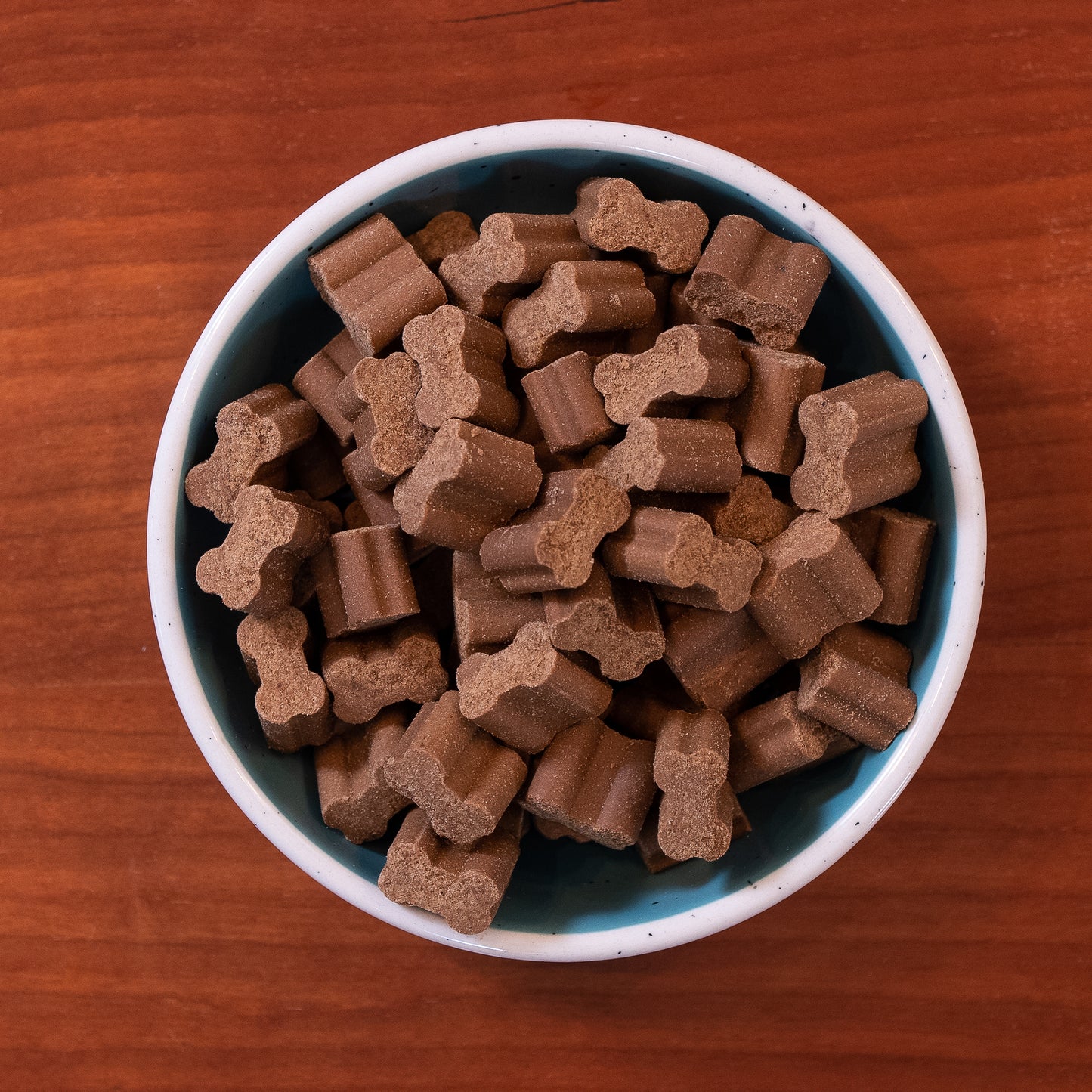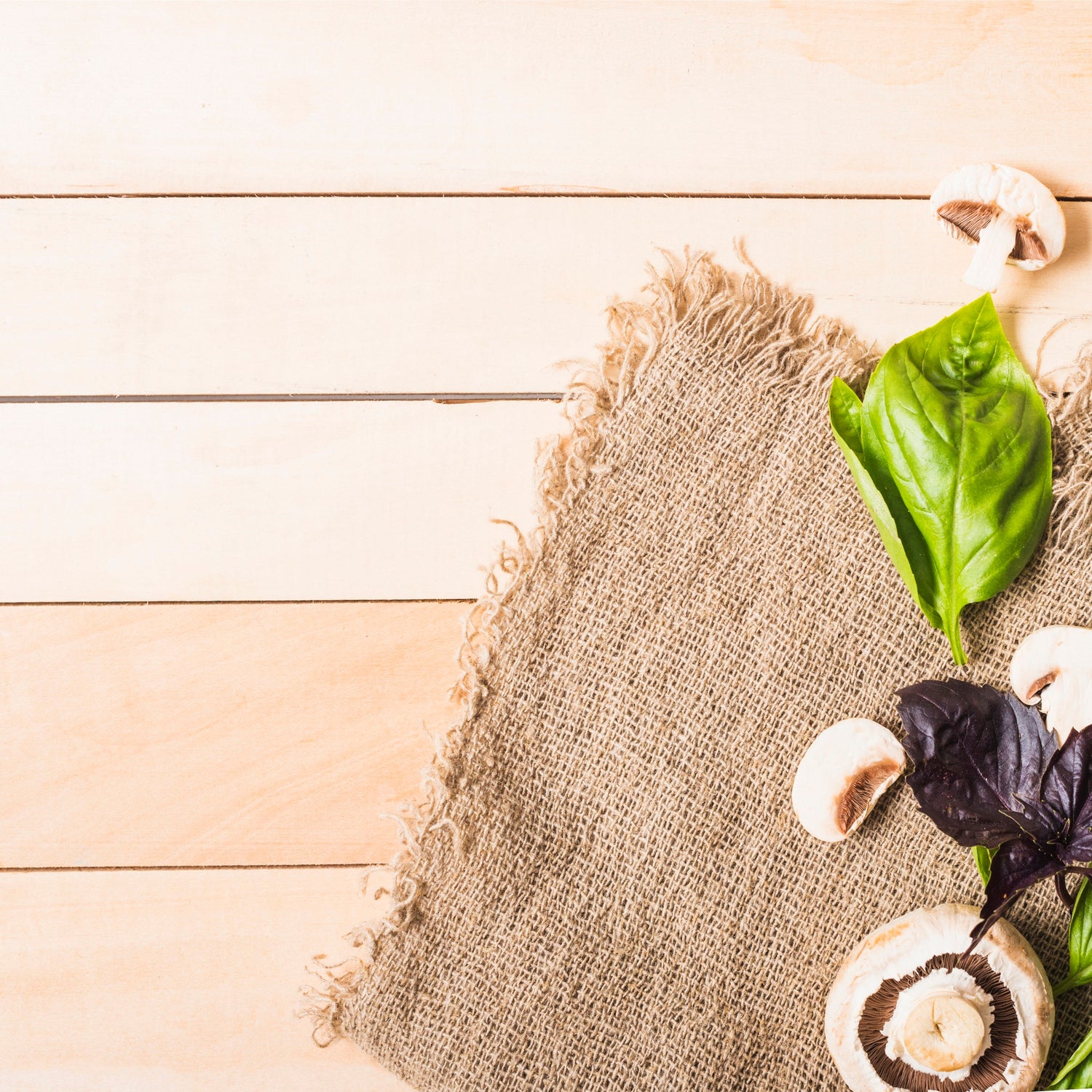 Ingredients
Active Ingredients per Chew (4g):
Proprietary Hemp Blend - 250 mg (Hemp Meal, Hemp Seed Oil, Hemp Extract): Hemp helps support sensitivity of the serotonin receptors in the brain to help manage normal stress and promote a calming effect.
L-Theanine - 20 mg: L-Theanine is an amino acid naturally occurring in green tea. It helps balance neurotransmitters in the brain to produce a calming effect that helps pets relax and focus. It has been shown to help stimulate alpha brain waves to give the pet a feeling of relaxation and clarity.
L-Tryptophan - 10 mg: L-Tryptophan is a precursor to serotonin, which regulates sleep and mood. The body cannot make serotonin without tryptophan. Tryptophan supplementation may help maintain an elevated mood and support sleep quality.
Inactive Ingredients: Arabic gum, brewers yeast, buffered white distilled vinegar, chicken liver powder, citric acid, guar gum, green tea extract, natural mixed tocopherols, rosemary extract, silicon dioxide, spearmint, sunflower lecithin, tetrasodium pyrophosphate, vegetable glycerin, vegetable oil.
Directions
Dogs between 5-25 lbs:
1/2 chew daily
Dogs between 25-50 lbs:
1 chew daily
Dogs between 50-75 lbs:
2 chews daily
Dogs over 75 lbs:
3 chews daily
Meet Some Of Our Happy Pets